Valtori will reform its organisation from the beginning of 2022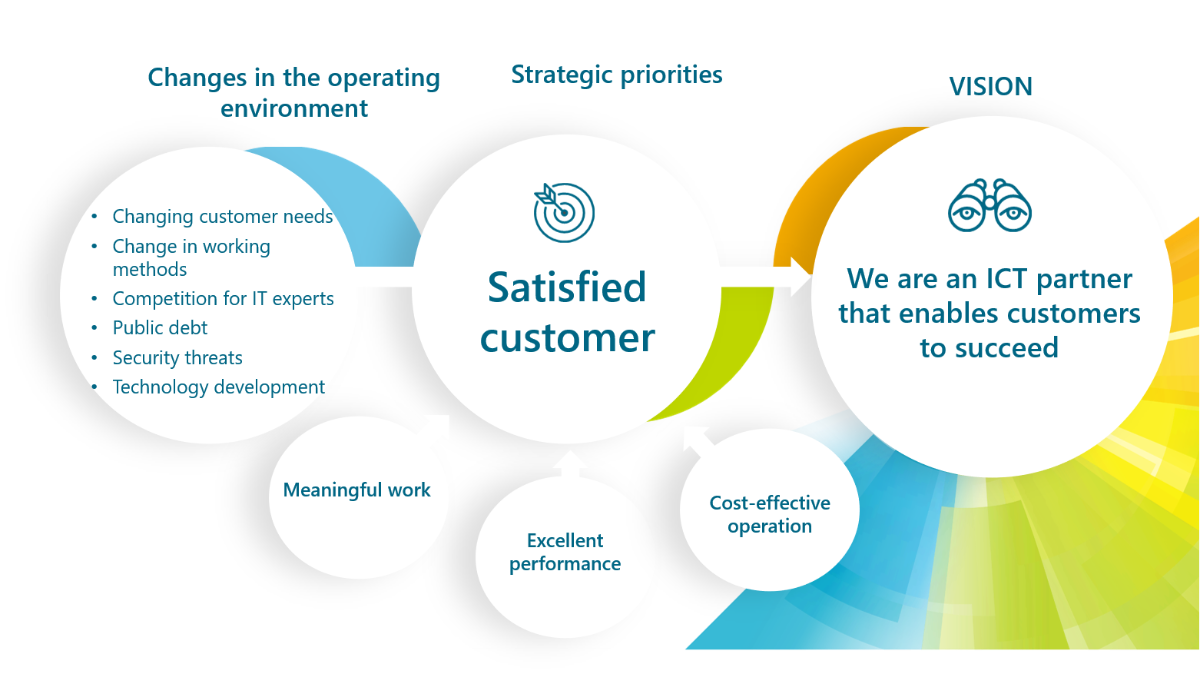 The Government ICT Centre Valtori will reform its organisation to meet tits renewed, customer-oriented strategy. At the heart of the strategy is the vision: we want to be the ICT partner that enables the customer's success.
"The current organizational structure and the way we operate do not support agile resolution of customers' needs. We now create the prerequisites for success by improving our implementation capacity in each unit and function. This need has arisen from both our personnel and our customers," explains Tero Latvakangas, CEO.
Visibility of change to stakeholders
The aim is that Valtori's operations will be visible to customers in the longer term in an increasingly customer-oriented, efficient and smooth manner.
The structural change will clarity responsibilities, roles and decision-making. The aim is to ensure that Valtori's activities are guided by customer needs. For example, in the future, the direction of service development investments will be decided in the unit responsible for customer experience. At the same time, we will improve the ability of the customer interface to map and guide these choices.
"For customers and partners, the early phases of the reform can bring changes with contact persons, for example. However, we will make every effort to ensure that the work continues without disruption during the transition period. For the rest of the year, we will operate normally with the current organisation and responsibilities," Tero Latvakangas states.
As of 1 January 2022, Valtori has seven profit centres:
• Customer experience,
• Joint services,
• Tori services,
• Tuve services,
• Personnel experience,
• Finances and efficiency; and
• Communication and marketing.
Further information:
• CEO Tero Latvakangas, tel. +358 29 550 5423
• Valtori reformed its future guidelines, bulletin on 18 October 2021 (in Finnish