The strategy defines Valtori's long-term goals and priorities. Our values guide our operations.
The customer is at the centre of Valtori's strategy
According to the revised strategy, which entered into force at the beginning of 2022, Valtori's task is to provide secure and compatible ICT services to the central government. Our vision: We are the ICT partner that enables the customer's success.
The four main objectives of the strategy are
satisfied customer
meaningful work
excellent functional capacity and
cost-effective operation.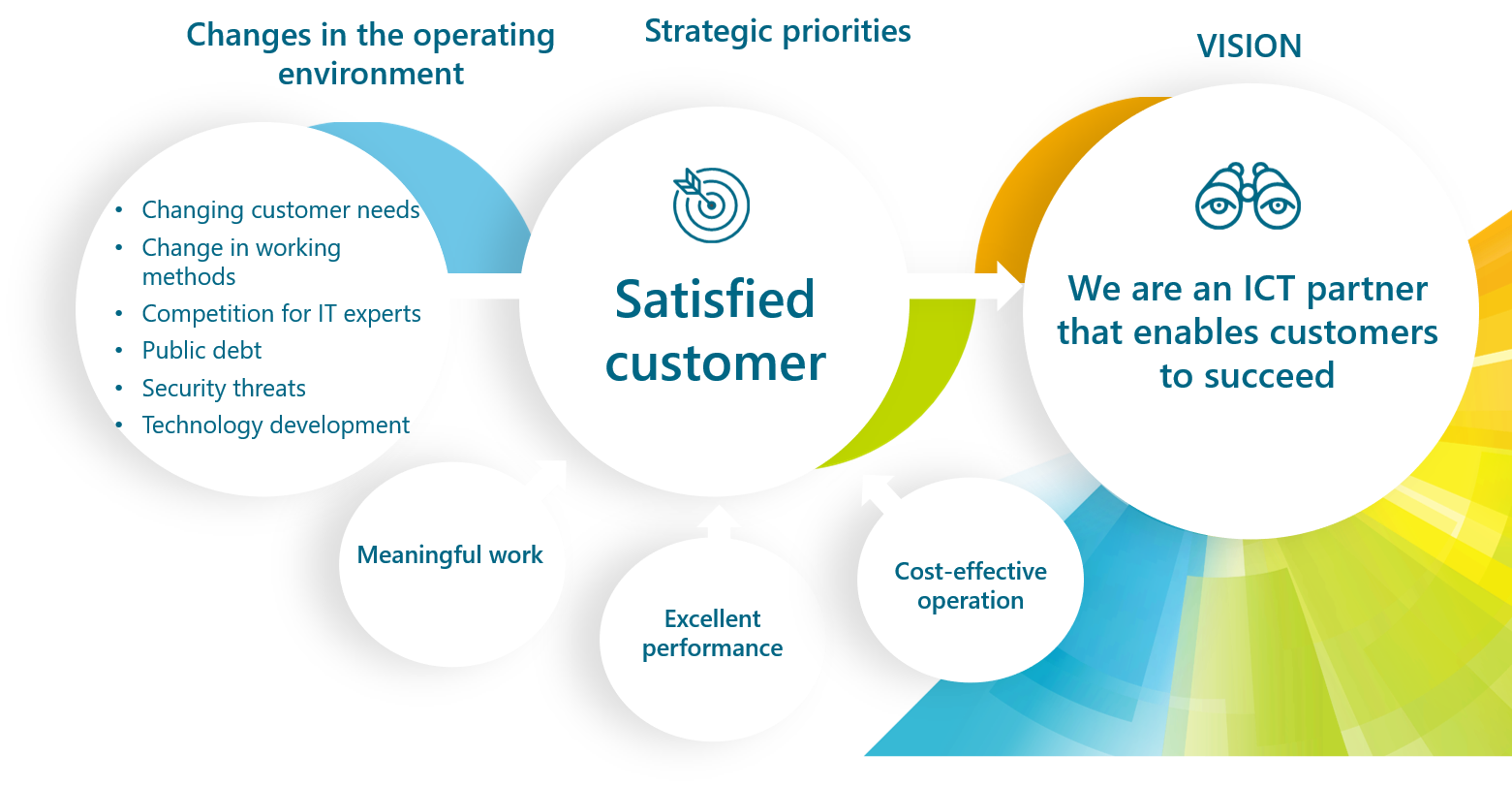 Image: The customer is the main focus of Valtori's strategy (image source: Valtori)
The Ministry of Finance steers Valtori's performance
The Ministry of Finance and Valtori conclude an annual performance agreement to agree on Valtori's objectives.
Valtori's values are
Responsibility: We take responsibility for our operations: we keep our promises and support each other.
Standard operating practices: We commit to standard operating practices and act in the overall interests of the government.
Doing together: We work with customers, service providers and colleagues towards our common goals.
Continuous development: We constantly develop our operations and services to meet the needs of our customers. I will develop my own skills.
Good working environment: We have a pleasant work community, flexible working arrangements and diverse professional development opportunities.