Valtori's new organisational structure will enter into force two months later than planned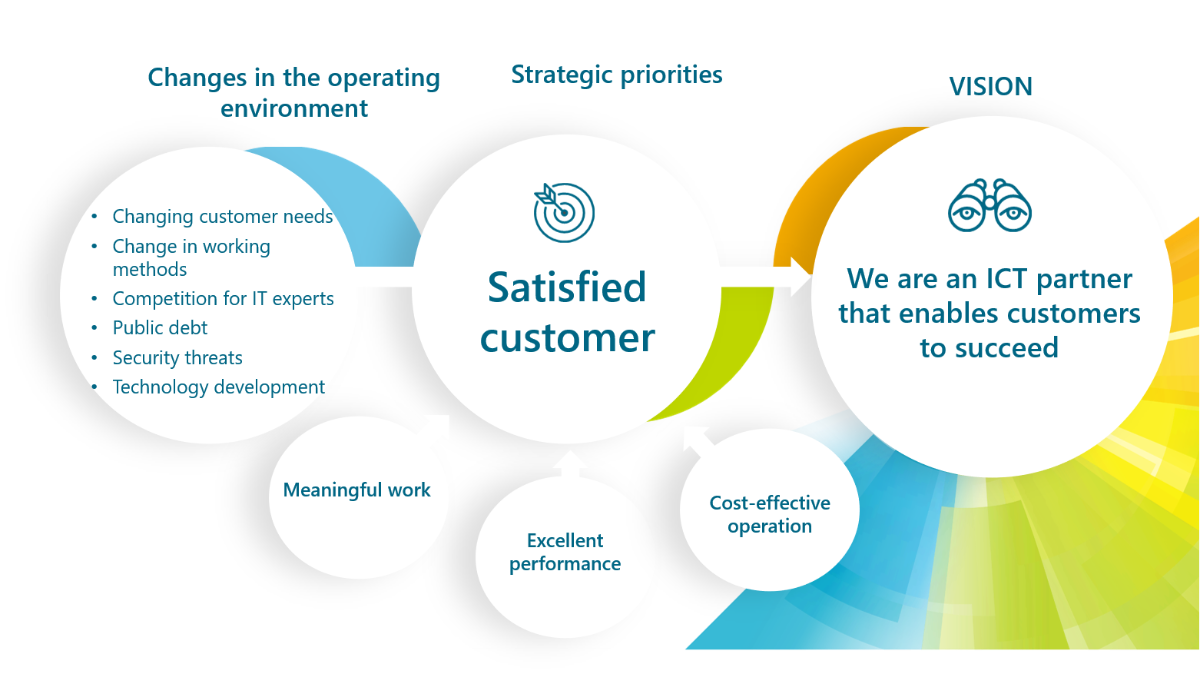 Valtori's new organisational structure was supposed to enter into force from the beginning of the new year. However, the schedule will be postponed by two months, which means that the organisational reform will enter into force on 1 March 2022.
With the exception of the schedule, the plans already made, and the objectives of the reform are unchanged. The organisation will be updated to correspond to the renewed, customer-oriented strategy. At the heart of the strategy is the vision: we want to be the ICT partner that enables the customer's success.
"The completion of the new organisation has taken a little longer than expected. We want to ensure that the process progresses carefully for everyone and that there is enough time for planning. This also ensures the continuity of our operations," says Tero Latvakangas, CEO.
The current organisation will operate until the end of February. Any changes to customer and partner contacts will be communicated as early as possible before this.
Further information:
• CEO Tero Latvakangas, tero.latvakangas(@)valtori.fi
• Customer Experience Manager Paula Kujansivu, paula.kujansivu(@)valtori.fi
• Valtori will reform its organisation from the beginning of 2022 | Valtori