Valtori reformed its future guidelines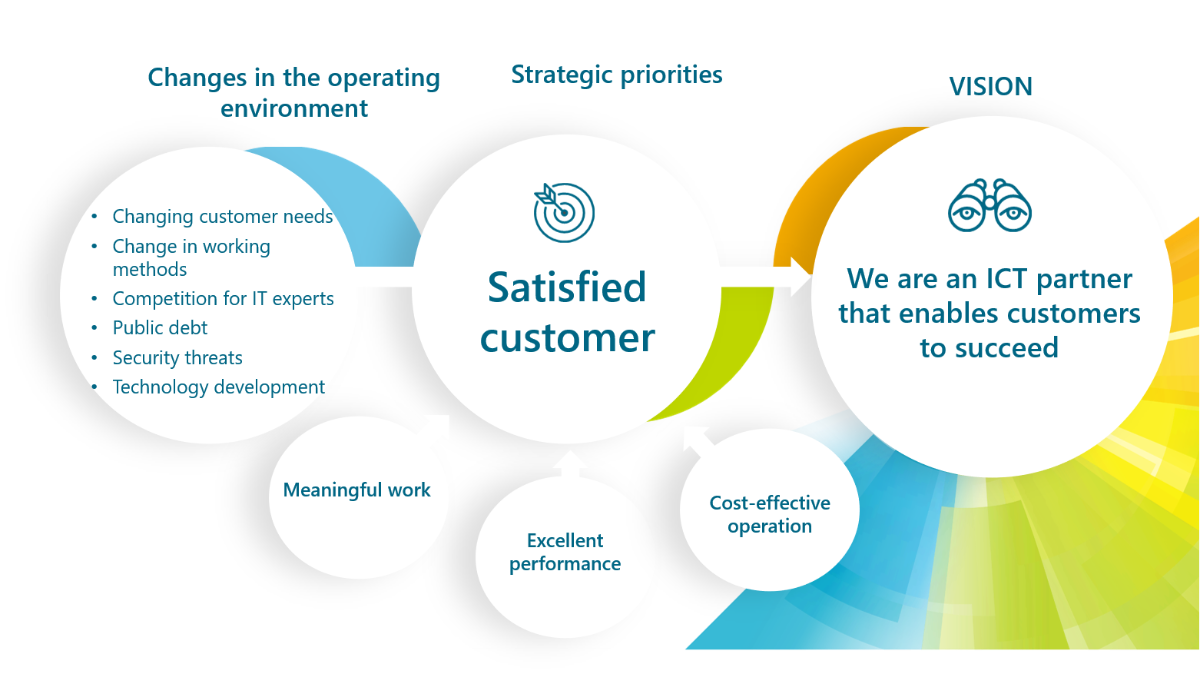 In May, Tero Latvakangas started in the CEO position in the Government ICT Centre Valtori. Under his leadership, Valtori has now renewed its strategy for 2022–2024.
"The operating environment of the ICT sector is changing at a fast pace. Information security is becoming increasingly important, working methods are undergoing a huge transformation and financial responsibility is required from the entire public administration. We must be involved in this development so that the Government's organisations can succeed in their operations," Tero Latvakangas explains the background to the reform.
Value-adding issues to become central
The guideline of the strategy is that Valtori, established in 2014, focuses on issues where it can produce added value to its customers, i.e., for the entire central government.
In addition to the development of Valtori's core services, particular focus will be placed on:
information security services aimed more comprehensively to ensure the security of the infrastructure as a whole,
communication technology that meets the needs of future work and
the ICT concepts in the Government's premises to be renewed.
At the same time, services produced in a labour-intensive manner will be modernised, such as local support and authorisation and identity management. Additionally, Valtori's role in the production of TORI operations and in supporting cloud transformation will be clarified. The role will become less important in services where Valtori now acts as an intermediary without a high return on added value.
The expectations of key stakeholders have been heard in strategic work
The strategy reform was carried out in close cooperation with key stakeholders: With customers, personnel and the Ministry of Finance, that acts as the director of Valtori.
"The intention of the Ministry of Finance is that Valtori should be the best possible partner for customer agencies. Additionally, the quality and costs of the services provided by Valtori must also be competitive compared to the private sector. Customer focus is the right choice, and the most important competitive advantage is that Valtori is thoroughly familiar with the activities of its customer offices," says Jarkko Levasma, Government CIO at the Ministry of Finance.
In fact, Valtori's customers' views are particularly strongly reflected in the strategy. In the preparatory phase, the strategy was discussed not only in numerous customer discussions but also in the Valtori Customer Advisory Board and the Security Network Operations Customer and Cooperation Group.
A journey towards a vision under strong guidance of the strategy
Valtori's goals and indicators for 2022 will be defined together with the Ministry of Finance as part of the performance agreement in accordance with the new strategy.
"At the same time, it will be ensured that the ongoing Reformation Programme and all development projects support the implementation of the reformed strategy so that we can focus on the right issues," Latvakangas says.
Further information:
CEO Tero Latvakangas, tero.latvakangas(a)valtori.fi